Off to Zululand with the Pegaso Boys. We spent a few days touring - Rourkes Drift, Isandwanla and the gorgeous Zululand countryside. Philisophical fireside discussions (laced with wine) and painting sessions with Pietro made this a great experience for us all.
We were entertained by Zulu dancers, and ate a traditional zulu meal, complete with home made beer" out of a clay pot.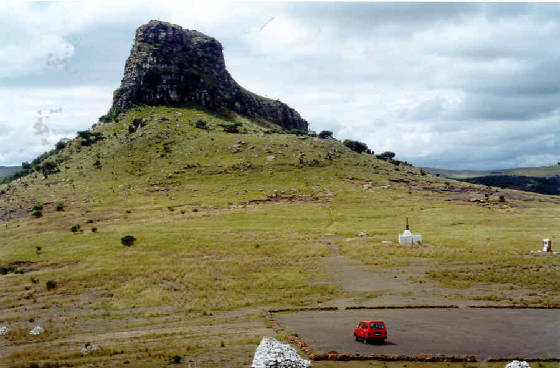 The infamous hill at Isandwanla. The piles of white rocks are where British soldiers are buried, ess


Zulu dancers.



Serious paint discussion netween Pietro and Franco.



Pietro, Luca and Loren.



The famous Rorke's Drift Hospital.