Landing in Amsterdam in the European summer of 2001, I met up with colleagues Stefaan Bouwer and Andre Roux. We headed off on a week long road trip through Arnheim, the Ardennes (St Vith, Bastogne, Malmedy), Luxembourg and finally Belgium (Waterloo and the Brussels Museum)
Brussels proved to be a secret gem of Europe - wonderful architecture, culture and food. We arrived on the weekend of the Jazz festival, and the city was humming....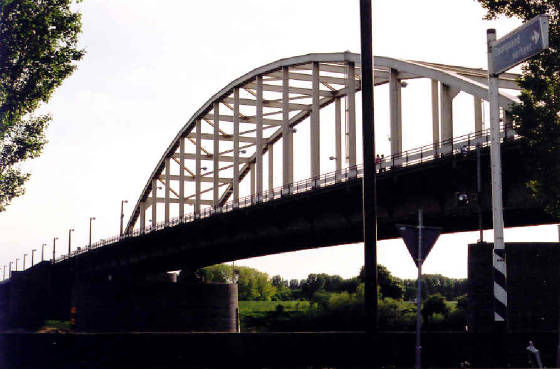 The bridge at Arnheim.


Hartenstein Hotel.



Andre and Stefaan at Arnheim Museum.



The road of the long walk in for the Red Devils near Arnheim.



Yours truly at Hartenstein.



Site of the pillbox on The Bridge.



Belgian lunch - potato, asparagus and beer!



Stefaan Bouwer



Foxholes at St Vith still visible 50 years later



Malmedy Crossroads



Andre Roux.



The road from Germany into St Vith.



Bastogne Visitors Centre



No contest.